Here's the little car play mat I just finally finished for my sweet boy! I've seen these all over blog land lately but I didn't actually follow any tutorials, I put my own spin on it. For one thing I made mine alot bigger than most of the car rolls that I've come across. And then I added the interactive element.
Axel loves parking lots. So much so that after watching him park his cars along the couch arms, the tv stand, and the table( really anywhere that he could line them up) I took an old frozen pizza box from my recycling pile and drew lines on it to make a parking lot. And he still plays with that old pizza box 6 months later. I'm not sure why I spend money on toys....
But I digress. I knew I needed a parking lot on this play mat. So the playmat ended up alot bigger. I started with a remnant of green cotton (that sorta looks like grass!) which happened to be about 17" by 20", so that dictated my size. I put 6 large (3.5") pockets across the bottom, big enough for trucks to fit in.
My favourite part is this apple tree.
Wait a minute.....
Yep. Those are removable velcro accessories. Flowers, apples, bushes and a toadstool.
I may have gotten a little carried away.....
I handstiched these out of eco-felt. Then used fabric glue to add velcro to the back. I started off sewing the velcro on by hand but I decided I really hate sewing velcro :)
And then it folds in thirds, with vecro accessories either still attached or in a pocket.
And then wraps up into a cute little package to take on the go!
I can't wait to see the look on Axel's face when he opens this! This is joining the pony farm (from my last post) as little suprises to keep my punks happy during my sisters wedding ceremony this summer! My husband and I will both be standing up in the wedding party so I will have these play mats waiting up on the front pew for the kids once they finish their walk down the aisle as ring bearer and flower girl!
Linking to: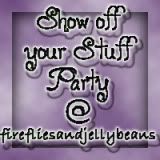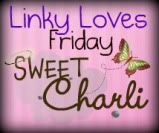 "